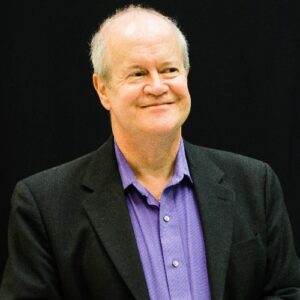 About our guest
Barry Waite, the executive dean for the Faculty of Media, Art and Design at Durham College. He is an educator, communications professional, and committed volunteer with over 30 years of experience with various organizations. Before joining Durham College, Barry was Academic Chair, Communications & Media, for Toronto's Centennial College faculty.
He is currently a member of the Board of Directors of the AIDS Committee of Toronto and OCASA, the Ontario College Administrators' Staff Association. His previous volunteer experience includes being the Chair of the Communications Work Group for the 2017 Toronto Invictus Games, leading more than 30 volunteers in the communications and public relations area, nine years on the board of the Pride and Remembrance Association, including four years as president, where he helped double sponsorship and funds raised for the annual Pride & Remembrance Run. He served several years on the Development Committee for Fife House and two years on the board of Community One Foundation.
Barry holds a Master's in Public Relations from Mount St. Vincent University. In 2015, he received the Lois Marsh Award from the Toronto Chapter of the Canadian Public Relations Society for his contribution to the public relations industry in Toronto.
Episode Transcript
Coming soon.
Fill up your cup...
Get all the latest episodes, blog posts, and insights by signing up to the PR & Lattes newsletter
Listen to PR & Lattes episodes right here, or on your favourite streaming services: