Someone's PR Crisis is Another's PR Miracle: Vanderpump Rules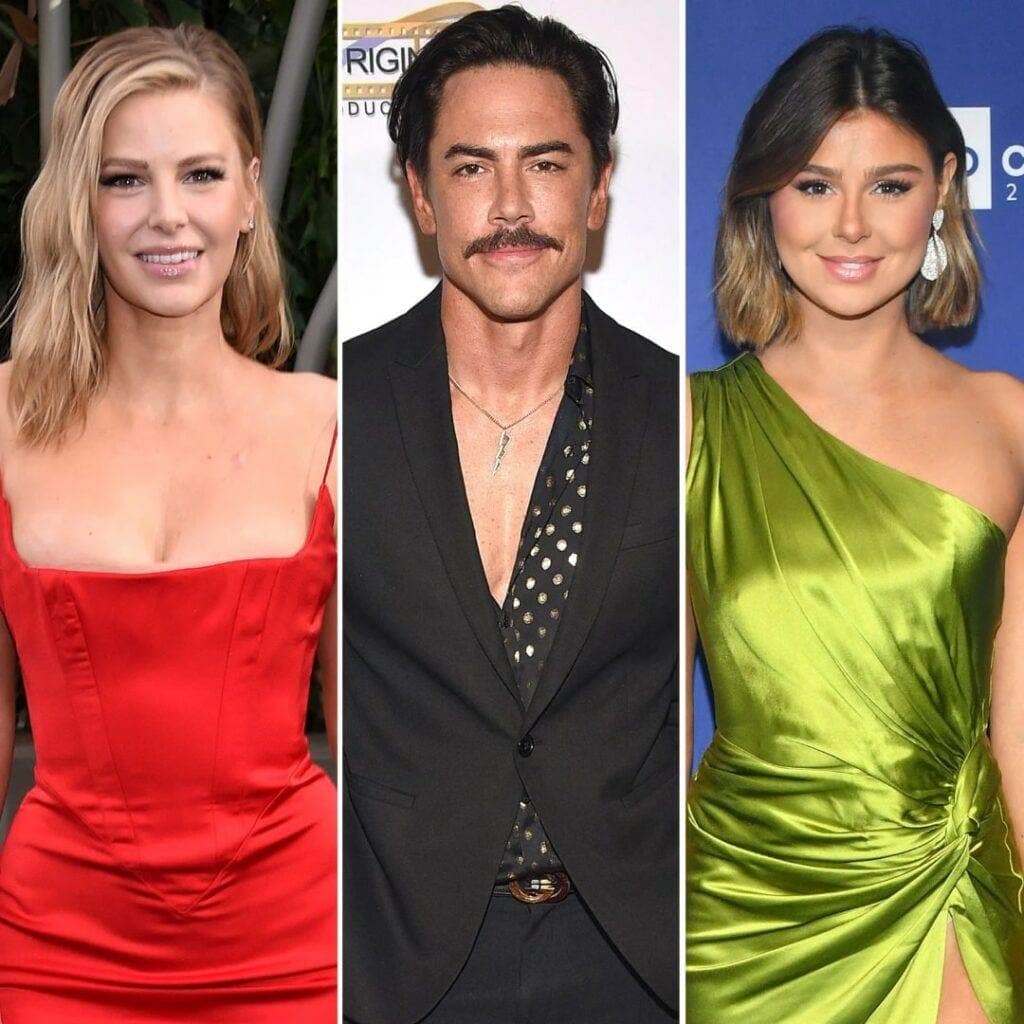 When life gives lemons, make lemonade.
I'm sure you've heard or seen the term #Scandoval by now—the nickname for reality TV's PR crisis of the year. If you haven't, let me quickly summarize: Tom Sandoval, the original cast member of the reality tv series Vanderpump Rules, was accused of having an affair with fellow castmate Raquel Leviss (who made her debut in Season 5). He had been dating and living with his long-time girlfriend, Ariana Madix (a cast member since Season 2), for almost a decade. Madix discovered an intimate screen recording between Sandoval and Leviss that Sandoval recorded after he dropped his phone at an event.
It wasn't long after her discovery that the news broke about Sandoval cheating on Madix, and since then, more disturbing details have come to light. The cast knows, we know, everyone knows. As you can imagine, these later revealed details of the affair fueled the other cast members, fans of the show, and many people worldwide. 
Unfortunately for Sandoval and Leviss, they were and still are facing backlash from all angles. They face this on the show, in their personal lives, and social media. Leviss hired a PR team to help 'save her image,' while Sandoval and his PR team seemed to panic by posting questionable and almost tone-deaf apology posts. Only time will tell if anything positive will come from this situation regarding the pair. Sandoval and Leviss are obviously in an extremely overwhelming PR crisis, but as the title suggests, that's not everyone's problem.
Fortunately for Madix, she's making the best out of this bad situation. When it comes to PR, it's all about how you handle a situation. Madix has dealt with this situation in so many positive ways from a PR perspective. She's communicating with her audience personally by acknowledging the positive impact her fans have had on her life post-Sandoval. Doing this gave Madix an image of transparency, openness, and honesty. These are all key qualities in someone who wants to connect strongly with their audience. Madix is exploring many PR tactics essentially designed to turn lemons into lemonade. Not hiding from the story and leaning into it is a power move. Some may find it difficult to go through something so emotional and sensitive publicly. I know I would. It's impressive from a PR outlook and a woman's outlook. #TeamAriana. 
Before the scandal broke out, Madix and cast member Katie Maloney were in the early days of opening their sandwich shop named Something About Her. Merchandise was already in the works, but fans gave Madix the idea to release it early to take advantage of the number of people willing to support her.
At the Vanderpump Rules reunion, Maloney stated they made "upwards of $200,000."
It solidifies my theory that Madix's first PR strategy was connecting with her fans. The emotional support Madix received was on such a grand scale that it only made sense to create an outlet for fans and supporters to material support. The fact that it's what her fans asked for made it the perfect scenario.
Madix is thriving, making brand deals left, right, and centre, including partnerships with Duracell, BIC Razors, Joyburst, Bellesa, Lays, Bloomingdales, and more. The Uber One partnership is my favourite as Madix is alongside her two friends/castmates, Scheana Shay (Season 1 cast member) and Lala Kent (season 4 cast member). It shows that not only Madix and Maloney benefited from #Scandoval. 
Glamour magazine had Madix as their June cover. This piece would be Madix's first solo magazine cover, which will naturally increase her fanbase by putting her in a new category: fashion. It's a step in the right direction considering the early merchandise release. It could open doors for Madix regarding her future career in the fashion industry.
Is the #Scandoval PR crisis Madix's PR miracle? In my opinion, yes. It's an emotional personal situation that she's been dealing with. It doesn't feel good to say it's a miracle, but from the view of a PR, her bank account, and the updated resumé, it's pretty evident it's a miracle in one way or another.
Normally though, there isn't a one-size-fits-all approach when it comes to PR. This situation is unique, and the next celebrity scandal will be too. You'd have to determine the best course of action based on the situation at hand and not based on the previous scandal. I'm happy things worked out for Madix, but what worked for her might not work for someone else. What didn't work for Sandoval and Leviss will never work, so we learned a lesson there, lol!
What I want anyone reading this to take from what I've written in this post is whether you're dealing with a crisis, trying to promote products/brands, or engaging with audiences. It's best to value the people who support you and try to turn every situation into an opportunity for growth. So the next time life gives you lemons, you can make lemonade.
You may also enjoy...
Read more great articles like this, or return to the main articles page…
All Articles
Creating Content Through A Different Lens
By Ashley Nemeth on November 27, 2023
As I have entered a career that is new for me in many ways, I am reflecting on the question that I get so many times in my life when…
Creating Content Through A Different Lens -

Read Post