Barbie: Lessons from the Legacy Brand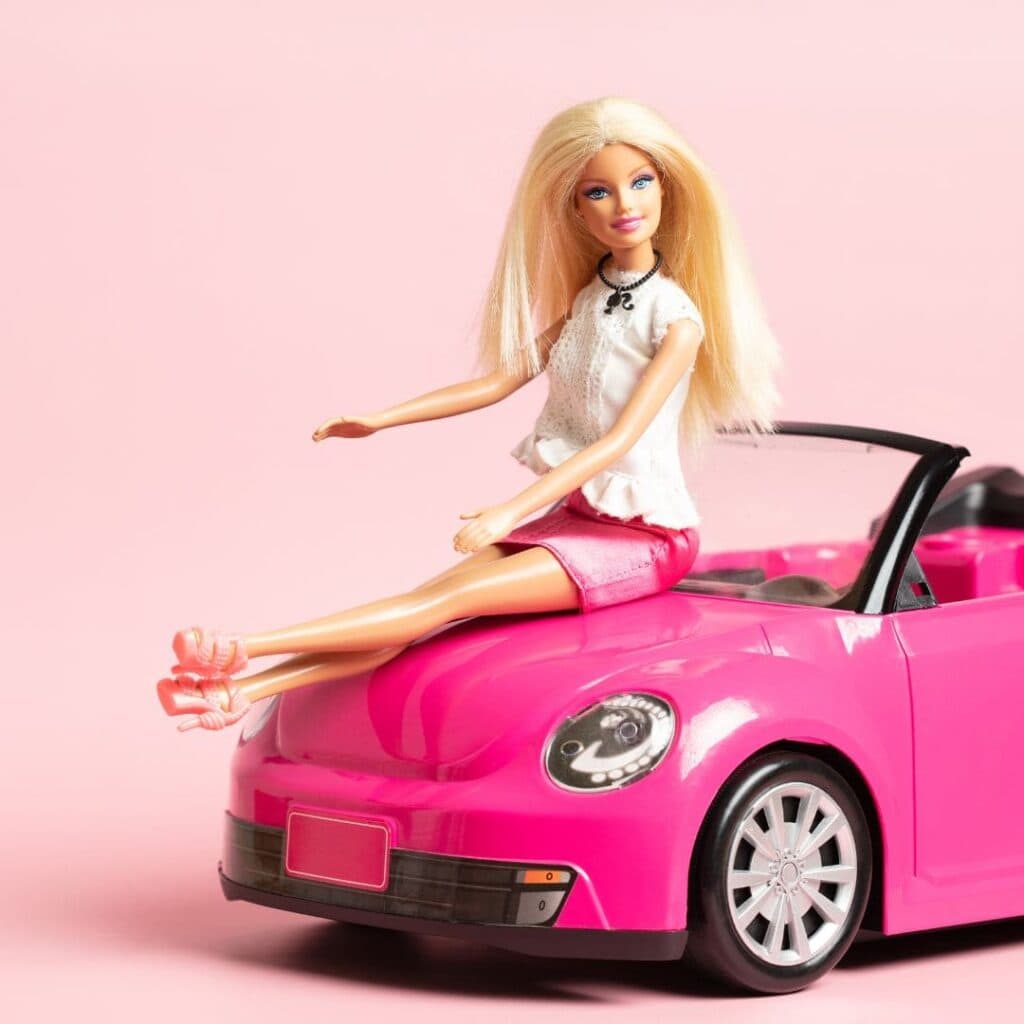 First, I am a biased Barbie girl, I refuse to lay all the ills of society at her plastic feet, but I acknowledge that my experience with Barbie is mine alone. Other people have positive and negative feelings towards the 11.5-inch fashion doll, which is OK. However, from a communications lens, I find Barbie a fascinating case study of a legacy brand with wins and misses, now experiencing a resurgence that I hope is leveraged to its full potential.
Recently, there has been a lot of focus on the excellent marketing campaign for the new Barbie movie, which is warranted since I can't remember the last time a studio campaigned this hard. Also, Mattel is notoriously protective of Barbie and her business collaborations, so it really is impressive the range of partnerships out there (I want that matching luggage set). But this isn't new. Instead, it's a continuation of the PR efforts central to Barbie's success since her launch more than 60 years ago.
A Brief History of Barbie
Barbie was created by Ruth Handler, co-founder of Mattel, and was inspired by a German doll called Bild Lilli. The doll was named after Ruth Handler's daughter, Barbara. The apocryphal story is that Ruth noticed Barbara liked playing with paper dolls that represented adult women instead of the baby dolls that were predominant in the market then. With baby dolls, Barbara could only play out being a mom or caregiver. In contrast, her son had toys that allowed him to imagine himself as a firefighter, astronaut, doctor, and more. Ruth saw an opportunity to create a doll embodying adult roles and aspirations for young girls to play out different careers and experiences.
Premiering at the American Toy Fair in New York City on March 9, 1959, Barbie was an instant success, with Mattel selling 351,000 dolls within a year – despite naysayers saying an adult figure doll was obscene. Barbie was revolutionary in the toy industry because she portrayed a modern, independent woman with various professional roles and fashionable outfits.
It is one thing to be a breakout hit and capture the market, but how do you stay on top? Maintaining a legacy brand can be challenging, especially in a fast-changing business environment. However, with the right strategies and adaptability, Barbie has stood the test of time while growing and strengthening the brand's presence.
Legacy Lessons
Embrace your heritage: Barbie continuously emphasizes the brand's history, values, and traditions.
There is a consistent story of aspirational and creative play at the heart of Barbie's purpose that elevates it beyond a doll. Barbie is positioned as a bridge between the child and adult world – Barbie is for everyone. Despite certain news outlets' aghast that Barbie is "woke" with her messaging, "You Can Be Anything," this has been a consistent narrative for over thirty years.
Stay relevant and innovative: Barbie has preserved its core identity while keeping up with market trends and customer preferences.
As Barbie's popularity soared in the 1960s, Mattel expanded by introducing new dolls representing various professions and characters. Barbie became an astronaut, doctor, teacher, and athlete. Before women could open their own bank accounts, Barbie bought her first Dreamhouse in 1962. Barbie represented women in new ways while the core purpose of imagining different future possibilities stayed the same.
Over the years, Barbie faced criticism for lacking diversity, especially during its early years (Christie, one of the first black dolls, didn't appear until 1968). As more diverse dolls became available, they were always friends of Barbie. But in 1980, Mattel released the first black and Hispanic dolls named Barbie. This was a welcome change since it created a new precedent that everyone could find "their Barbie."
Barbie has embraced innovation and incorporated new technology in its communications. As the internet became more prevalent, Barbie expanded her branding into the digital world. The official Barbie website, launched in 1996, allowed girls to play games, create virtual dolls, and engage with Barbie's world online, solidifying her presence in the digital space.
Barbie has also made the most of social media; the launch of the @barbiestyle Instagram became a leading fashion influencer channel. Her vlog on YouTube talks directly to girls about issues they face. The animated series features Barbie discussing a range of topics, including depression, bullying, the health benefits of meditation, and how girls have a habit of apologizing when they don't have anything to be sorry about.
Understand your audience: Barbie continuously monitors changes in their target audience's preferences and behaviours.
Although Barbie has never seen a dramatic decline, Mattel has stayed aware of the social sentiment around Barbie over the decades. Parents, in particular moms who grew up with and played with Barbie, hesitated about buying it for their daughters. They were questioning Barbie as a positive role model against the backdrop of societal change.
In 2016, Barbie introduced three new body types: curvy, petite, and tall, to better reflect the world girls see today. The launch of the new body types landed Barbie on the cover of Time magazine. Barbie aims to reflect a more inclusive world and promote acceptance and understanding of different appearances by introducing dolls with various body types, skin tones, and hair textures.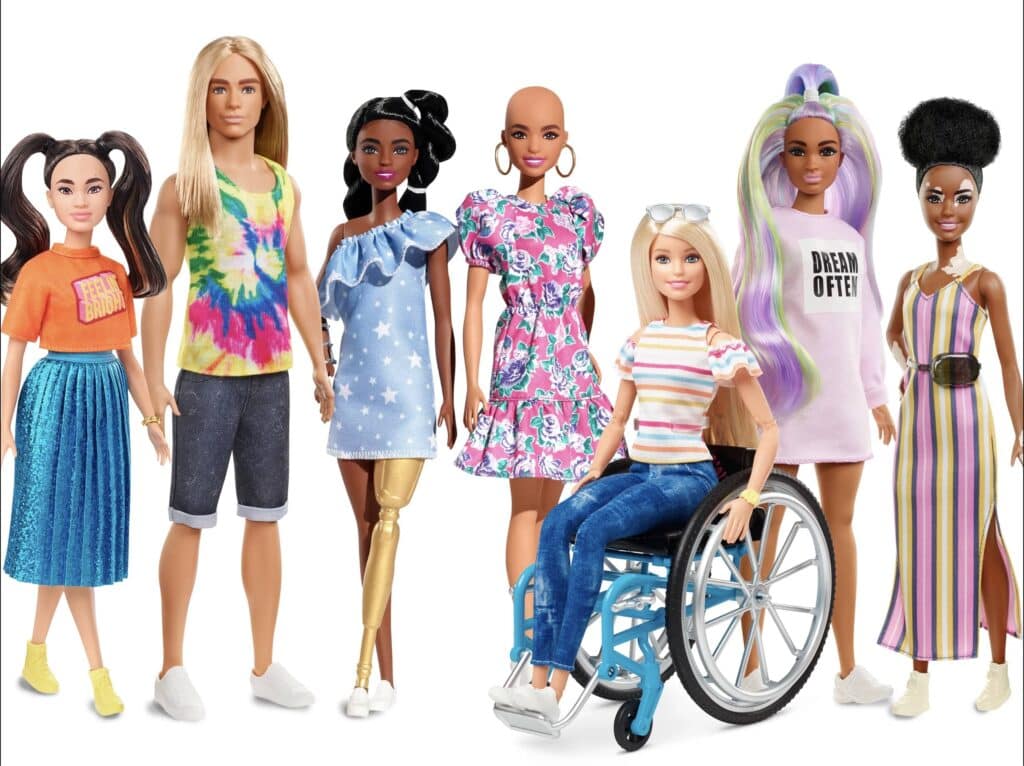 Maintain consistent branding: Barbie's visual identity, messaging, and tone have remained consistent across all channels.
When most people hear Barbie, a specific shade of pink is the colour that comes to mind. This is because, in the mid-1980s, Mattel introduced the signature pink Barbie packaging that became an iconic element of the brand's identity. The pink box with the Barbie logo made it instantly recognizable on store shelves and contributed to Barbie's strong brand presence. Retailers were provided décor and decals to transform part of their store or an aisle into a pink paradise (Barbie on the Bay was iconic).
This lasting impression has continued despite Barbie's modern look moving away from the heightened 1980s-1990s glamour pink. Mattel has successfully leveraged this recognition and nostalgia by engaging with the #barbiecore trend that has cropped up with Gen Z.
Provide exceptional customer service: Barbie has a loyal customer base, and maintaining that loyalty requires service and understanding.
As the first generation that played with Barbie became adults. Mattel recognized there was a dedicated collector community that would continue to engage with Barbie. Through limited edition dolls and collaborations with designers and celebrities, an exclusive sophistication is targeted toward adults. Toys, décor, clothing and food are ways we can connect to the past. This nostalgia generates trust and positive attitudes towards a brand, influencing consumer preferences when choosing between toys, and Barbie has made the most of it.
Check out Jian Yang's Instagram account to experience the nostalgia and loyalty for Mattel.
Collaborate with influencers and partners: Barbie has had many partnerships with other brands over the years, but always in a strategic way that aligns with values and target audiences.
Barbie's partnerships often reflect popular culture, fashion trends, and social causes. These collaborations have brought new energy and exposure to Barbie while still preserving its legacy. Here are a few notable examples of Barbie brand partnerships:
Fashion Designers: collaborations with designers like Christian Dior, Karl Lagerfeld, Oscar de la Renta, and Vera Wang.
Movie Tie-Ins: dolls based on popular movie characters like Star Wars, The Hunger Games, and various Disney films.
Charitable Initiatives: special edition dolls to support causes like breast cancer awareness and girls' education.
Sports and Athletics: dolls modelled on Olympic athletes and women breaking barriers in traditionally male-dominated sports.
Tech and Science: dolls with careers in science, technology, engineering, and mathematics. These dolls showcase the importance of diversity and representation in these fields.
Be adaptable and open to change: Barbie recognizes the brand has the power to create meaningful change in the world.
The Barbie Dream Gap Project was established in March 2019 with a $250,000 donation — and since then has given over $2 million to non-profit partners that work directly with girls and enable them to reach their full potential. The 'Dream Gap Project' is a multi-year global initiative to raise awareness of limiting factors preventing girls from reaching their full potential. It is based on research that has shown that, because of cultural stereotypes and media representations, young girls start to think that they are not suitable for certain types of activity as they grow up.
Will this make everything positive for young girls? Absolutely not, but it's easier to do something about the significant issues than feel bad about not doing anything. Overall, Barbie's legacy is a complex one. Still, there's no denying her considerable impact on the toy industry and popular culture and her role in inspiring generations of children to imagine and dream big.
Barbie has maintained a delicate balance between preserving the brand's heritage and adapting to the evolving needs of customers and society. By staying true to its core values while being open to innovation, Barbie has successfully navigated the challenges of maintaining a legacy brand in a dynamic marketplace while inspiring generations of young girls to dream big and pursue their goals.
You may also enjoy...
Read more great articles like this, or return to the main articles page…
All Articles
Securing Your Dream Placement
By Matisse Hamel-Nelis on August 7, 2023
The rapidly evolving world of PR offers a dynamic environment where creativity, communication, and strategy meet. For students looking to enter the industry, prepare yourself to walk a path filled…
Securing Your Dream Placement -

Read Post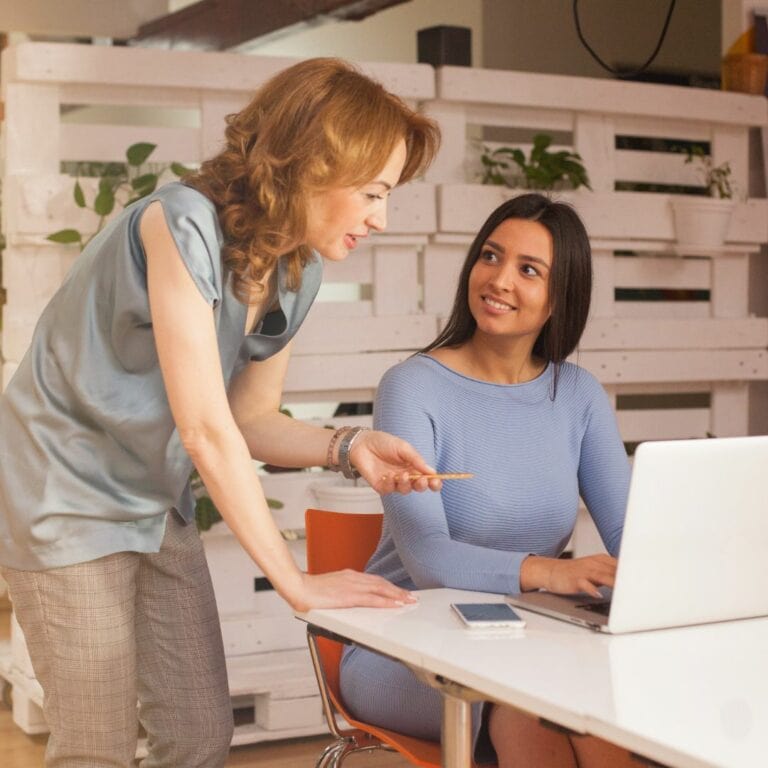 The Importance of Storytelling in PR: Branding to Bonding
By Meagan Poole on August 21, 2023
Effective Storytelling As the PR world advances, compelling storytelling remains one of the most powerful tools to connect with an audience. Brands must connect with their target audiences for financial…
The Importance of Storytelling in PR: Branding to Bonding -

Read Post
The Benefits of Graphic Design in PR Strategy
By Emily Jenkins on July 24, 2023
Graphic design plays a crucial role in enhancing the effectiveness of all public relations strategies. Some benefits of incorporating graphic design into your PR strategy include: Visual Communication Graphic design…
The Benefits of Graphic Design in PR Strategy -

Read Post