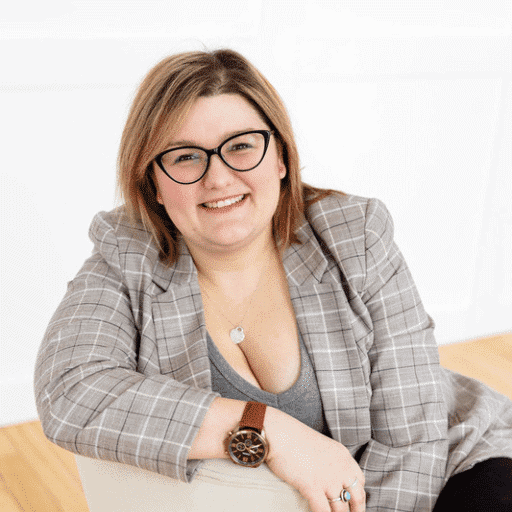 Matisse Hamel-Nelis's bio
Matisse Hamel-Nelis is a passionate professional communicator who strives to help clients create and amplify their brand and conduct goal-oriented social PR with accessibility in mind. By day, she's the vice president of communications for AbleDocs and a professor within Durham College's PR & Strategic Communications program.
At night, she serves on the Board of IABC/Toronto and is the founder and host of PR& Lattes. An international award-winner, she described herself as a strategic, forward-thinking communicator who advocates for all things inclusive, diverse, equitable and accessible within communications. She has designations through the International Association of Accessibility Professionals (IAAP) as a Certified Professional in Accessibility Core Competencies (CPACC) and Accessible Documents Specialist (ADS).
When she's not working or focused on becoming a better professional communicator, Matisse is a:
Wife and dog mom – She's married to an Irishman and is the proud dog mom of two Old English Sheepdogs named Agnes and Edith.
Binge-watcher – She loves binge-watching the latest season of a show. Her go-to shows include, but are not limited to, Bob's Burgers, Ink Master, Succession, Ted Lasso and Law & Order: SVU.
Book lover – While the to-be-read list keeps growing, her love of words and immersing herself in a story will never fade. Her favourite book? The Count of Monte Cristo by Alexandre Dumas.
Wannabe Chef – She loves a good cooking show. But what's better is getting to whip up recipes herself.
Stationery obsessed – Nothing is better than having the perfect pen and notebook combination with matching highlighters.
Accessibility and mental health advocate – She's passionate about changing the status quo when it comes to digital accessibility as well as mental health.
Her must-have caffeinated drink to get her through the workday? A latte or a caramel macchiato.
Articles by Matisse Hamel-Nelis