Personal Journey
Professional development
How not to network: Or, why Rick Mercer doesn't want to hear from me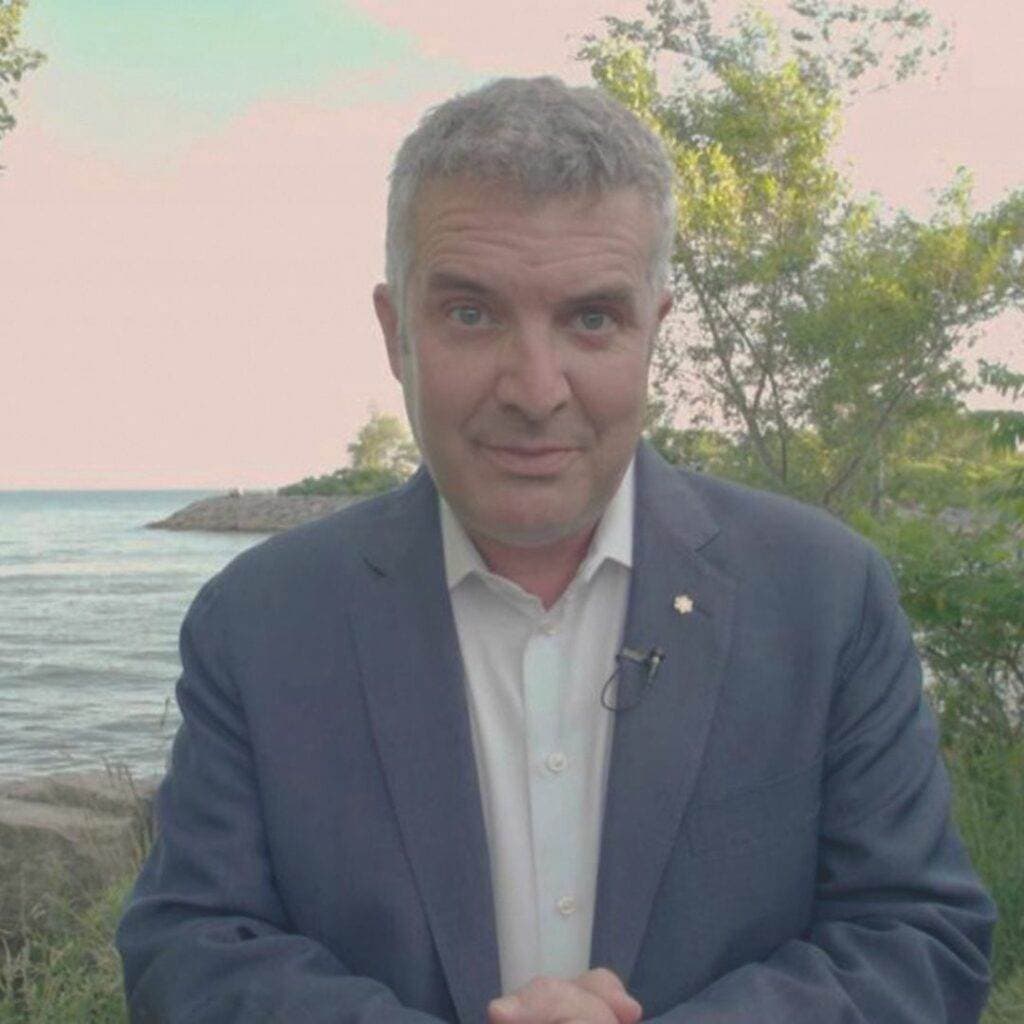 A tale as old as dial-up
You're probably sick of articles pitting Baby Boomers against Millennials, but too bad because here's another.
When you are a newcomer in your field, as I am in PR and communications, it's natural to look to more experienced people for advice. As a Millennial, I have gotten some doozies from Boomers. The advice was well-meaning but didn't achieve what it was meant to.
Around 2007, I was awarded the Paul Harris Fellowship by the Rotary Club of Courtice for some fundraising I had done the year prior. The ceremony included two other inductees who were higher-profile than I, a local teenager: Canadian television superstar Rick Mercer and businesswoman and former politician Belinda Stronach.
I love This Hour Has 22 Minutes, The Mercer Report and even the underappreciated Canadian sitcom Made in Canada. I am one of Rick Mercer's biggest fans! Unfortunately, I also did not have a great time in high school. I was, frankly, not very good at talking to people. When I met Mercer, I was overwhelmed by nerves and fawned over him awkwardly. Looking back, I think he's a shy person, so I made him uncomfortable. We took some pictures, and then the ceremony ended, and I went home.
Where the wild liberal arts grads are
Fast forward to 2018. I had just graduated from Concordia University and moved back to Ontario. I transferred from Carleton University to Concordia, and my situation led to unforeseen disadvantages. I didn't have enough credits at Carleton to do a co-op placement; at Concordia, I had too many credits. Therefore, when I graduated, I didn't have the workplace experience that would make my degree more valuable in my job hunt.
I spent a few years working at pet food stores. I love working with animals and teaching people about their care, but I knew this wasn't where I wanted my career to peak.
A certain Boomer I'm close to has a vested interest in my career. He wants to see me be successful, and I appreciate that. However, his advice can be terrible. He insists, to this day, that I email Mercer and tell him I'm looking for a job. In 2018, I didn't yet have the training I had in public relations and communications. I didn't even know what industry I wanted to work in. All I knew was that I wanted to be some kind of writer. As all hiring managers know, there are many niches in the professional writing world. Writers may dabble in different subjects, but they are expected to know what kind of writing they do. I asked my Boomer loved one what he thought my message to Mercer would say. What was it that he thought I could offer him? He didn't know. He just thought Mercer would think of something for me to do and then offer it to me, no questions asked, and then I'd make a salary that was enough to live in Toronto. Technically none of this is impossible, but I am sure it is improbable.
Cringe on cringe

I have another story that highlights just how bad of an idea sending that email would be (side note, this assumes that I know what Mercer's email address is, which I don't.) When I was at Carleton University, another kind of Boomer told me to email the CEO of the Ottawa Public Library and ask her for a job. I worded my message as nicely as possible, but it was a trainwreck. I did get a reply, but it was a frosty message, the gist of which was, "Thank you for reaching out; please tell [Boomer Friend] I said hi. The library is not hiring now, but if we were, you would have to go through the official application website, not just hit me up for favours."
Oof.
I learned the hard way that it's delusional to expect successful people to hand out goodies because you're a friend of a friend. In Mercer's case, I'm not even that. I'm just someone he met once, and he didn't even seem to enjoy it.
If you're reading this, you have noticed that I did go on to have my writing published. So if a Canadian television icon didn't make it happen, what did?
I put in the work.
You better work like Britney
First, I decided what industry I wanted to work in. I invested in further education and went to Durham College to earn an advanced PR and strategic communications diploma. It wasn't all fun: I cried after my first course in graphic design because the software was so foreign to me, and I was so bad at it. Slowly and painfully, I learned the basics over two years. It's still not my forte, but I understand the Adobe Creative Suite. I will always be a better copywriter than a designer and am honest with prospective employers. I surprised myself by learning and enjoying Photoshop. I didn't learn these hard skills at university, but I'm so grateful I did learn them!
When I needed a summer work placement to finish my college program, I could confidently cold call the director of communications at Northumberland County because I knew I could contribute to her team. I wasn't asking her to come up with something for me to do; I was presenting myself as a valuable addition to a specific workplace. We kept in touch because we got along well, and she was happy with the quality of our work. I even had a graphic designer as my direct supervisor, so I learned a lot and improved the skills that weren't my biggest strengths.
The founder of this podcast, Matisse, reached out to me to ask if I wanted to write for PR & Lattes, but it's not like this opportunity just fell into my lap. I was Matisse's student at Durham College, so she had a year to get to know me and see my proficiencies. She saw me struggle to master some things and excel at others. She knows that I respect her and will always work hard to make sure PR & Lattes is as successful as possible.
These opportunities are entirely different from just writing to Mercer or the CEO of the Ottawa Public Library. I've stopped asking what successful people can do for me and started saying what I can bring to an organization. As it turns out, I have many skills that make me a valuable candidate for the right position.
Today, I could, in good conscience, reach out to Rick Mercer's publicist if their agency was hiring. If chosen for an interview, I could tell the story of our disastrous meeting and how much I've learned since then. I now have a lot of life experience that would make me a valuable addition to the team.
Then again…
Then again, fortune favours the bold. So Rick Mercer, if you're reading this: I don't have your email, but I'd love to meet you again. I promise it won't be as weird as last time.
You may also enjoy...
Read more great articles like this, or return to the main articles page…
All Articles
X and Threads and News Exile – Oh My!
By Ali Ryan on August 14, 2023
I can't remember the last time we've seen this many rapid shifts in social media in such a short period. The rise of Threads, Twitter's transition to X, and the controversial banning…
X and Threads and News Exile – Oh My! -

Read Post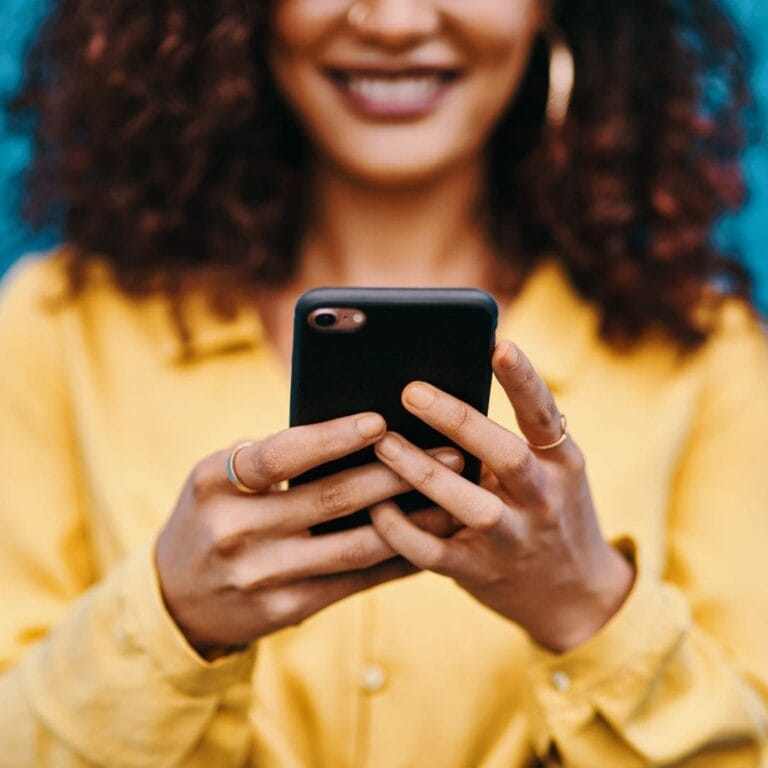 Mastering Influencer Marketing
By Matisse Hamel-Nelis on July 3, 2023
Influencer marketing has become a powerful tool for brands to connect with their target audience. By leveraging the reach and influence of social media personalities, businesses can significantly enhance their…
Mastering Influencer Marketing -

Read Post